(October 8, 15, & 22) Learn To Cook Series (3-part) with Chef Elizabeth Whitt, Grand Diplôme, Le Cordon Bleu, Paris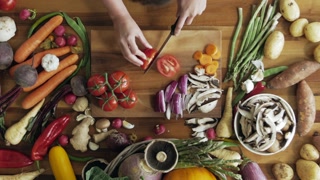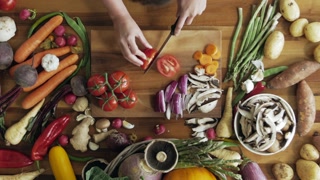 (October 8, 15, & 22) Learn To Cook Series (3-part) with Chef Elizabeth Whitt, Grand Diplôme, Le Cordon Bleu, Paris
Tuesdays—October 8, 15 & 22
6:30pm-9:00pm
Our most popular series is back! Over 3 weeks, chef Elizabeth teaches you theory and techniques behind recipes so you can translate your knowledge to make any dish successfully. Elizabeth assists with recipe interpretations and understanding, how to wisely plan out your steps, manage time, space and execution . This series is perfect for beginners and experienced cooks alike; chef makes it a priority to adjust her teaching style to meet you at your unique level.

We designed the Learn to Cook Series for beginners who want to learn the basics and for seasoned cooks looking to refine their culinary skills. In each of the three classes you'll master fundamental cooking techniques, learn about a wide range of ingredients, and understand how to use equipment that will make you a more confident, capable cook.

In all of PREP's Learn To Cook Series Chef Whitt instructs in a highly methodical, precise manner, carefully attending to the student's skill levels and striving to provide for each student their own personal class objectives stated on the first day of class.
Description

Ever wanted to open a cook book and be confident enough to make anything that caught your eye? Or what to do when you try a new recipe and it comes out all wrong but you don't know what to do differently or how to fix it.

In PREP's Learn To Cook Series, Chef Elizabeth Whitt teaches you the theory and techniques behind the recipes so you can translate your knowledge to make any recipe successfully.

All classes start with a thorough instruction in and hands on practice of knife skills, then a discussion of each recipe and how they focus on key techniques essential to good cooking. Elizabeth helps you understand the hows and whys of recipes -- how to wisely plan steps, time and space and execution methods that will take you from start to finish with consistently successful results.

We will arm you with basic building blocks of cooking and recipe skills so you can prepare easy, stress-free but delicious and creative meals for yourself, family or guests.

Curriculum

Week 1 of Series
In this class we focus on knife skills and kitchen basics such as recipe reading, mise en place, kitchen organization, vegetable cuts, and fresh herbs. We learn the techniques of sautéing, sweating, soups and stocks, pan sauces, cooking perfect starches, cooking with wine.
Sample Menu: Tuscan Vegetable Soup, Pan Seared Chicken Breasts or Pork Chops, Lemon Caper Pan Sauce or Mushroom Cream Sauce, Perfect Pasta with Herbs and Cheese

Week 2 of Series
In the second part of our series we continue with more knife skills and learn more vegetable cuts, adding to class 1. We focus on techniques of roasting meats and vegetables, vinaigrettes and sauces, poaching, hearty herbs and making perfect omelettes. We will also talk about salts, olive oils, vinegars and kitchen timing.
Sample Menu:
Cobb Salad, Herb Crusted Pork Roast with a Mustard Cream Sauce or Herb Roasted Whole Chicken with Homemade Gravy , Herb Roasted Seasonal Vegetables, Omelettes

Week 3 of Series
We will discuss different cuts of meat and how each should be cooked. We will focus on the techniques of braising, stir frying, rice pilafs and hard boiled eggs. We discuss cooking with the seasons and tips for substituting ingredients, entertaining and make ahead dishes so you can spend your time with your guests rather than in the kitchen.
Sample Menu:
Braised Chicken w/ Leek and Mushroom Cream
Sauce, Chicken and Vegetable Stir Fry Smoked Paprika and Black Olive Deviled Eggs , Rice Pilaf
Registration
All classes are confirmed upon completion of registration. For online registrations, a confirmation email is automatically sent to the "Bill To" email address as provided in the order. We cannot be responsible for undelivered or bounced back online confirmations due to spam filters or firewalls. No email confirmations or reminder phone calls are provided for in-store or by-phone registrations. Please arrive 15 minutes prior to class start as students are required to check in and classes start on time.
Class Changes and Cancellations Single Classes: Should you need to change or cancel a reservation for a class, you will receive a refund for any cancellation made seven (7) days or more before the class date. Cancellations made six (6) days or fewer before the class date will incur a 30% "cost of goods" fee (based on the total fee paid). No refunds, credits, rebookings or date exchanges will be given for cancellations or changes made on the day of the class or for no shows -- for whatever reason and without exception. If there is any reason you cannot or would not be able to accept, adhere to or honor this policy, please do not pre-enroll as walk-ins are welcome if space is available. Reservations are fully transferable and if you are unable to attend a class you may send someone in your place without notice. Changes and cancellations may be made in person or by calling our store at 562-430-1217 and speaking directly to one of our store employees. Due to timing issues we absolutely cannot accept or honor cancellations sent by email or left via phone message or on voicemail. Due to the extremely high cost of credit card fees, online bookings made for three (3) or more people or classes that are cancelled by the customer will incur a 6% fee to cover credit card fees that we incur (3% on booking plus 3% on cancellation). PREP reserves the right to cancel any class and will provide attendees a 24-hour notice and refund any fees paid in full.

Class Changes and Cancellations for Series Classes: As above and no refunds or make-up dates can be given for missed Series classes.
Substitutions and Class Format: We reserve the right to substitute ingredients, menu items, recipes and instructors. Unless noted otherwise, all of our classes are hands-on and participatory in style. Our class size is limited and classes are structured to allow each student the opportunity to work closely with the chef in the preparation of dishes. Students are generally split into teams and each team makes several recipes. All students receive a portion of every recipe made in class. The exception to the hands-on format are classes labeled as "Demonstration" or "Demo" or "Lecture".
Class Rewards: All cooking class students receive a 10 % off any purchases made on the day of the class excluding sale items, consumables, Mrs. Meyers products and appliances.
Wear or Bring to Class: Aprons are suggested but not mandatory. Please know we do not provide aprons for classes but we do sell them at the store. Closed toe shoes are suggested and we ask that long hair is tied back for all classes.
Wine: PREP offers a good selection of great California Boutique Wines available for purchase that are personally selected by PREP Chefs and the PREP Owner. Prices start at $6.00 per glass and generally range from $12.99 to $28.99 per bottle. Should customers wish to bring their own wine, a $13 corkage fee applies.